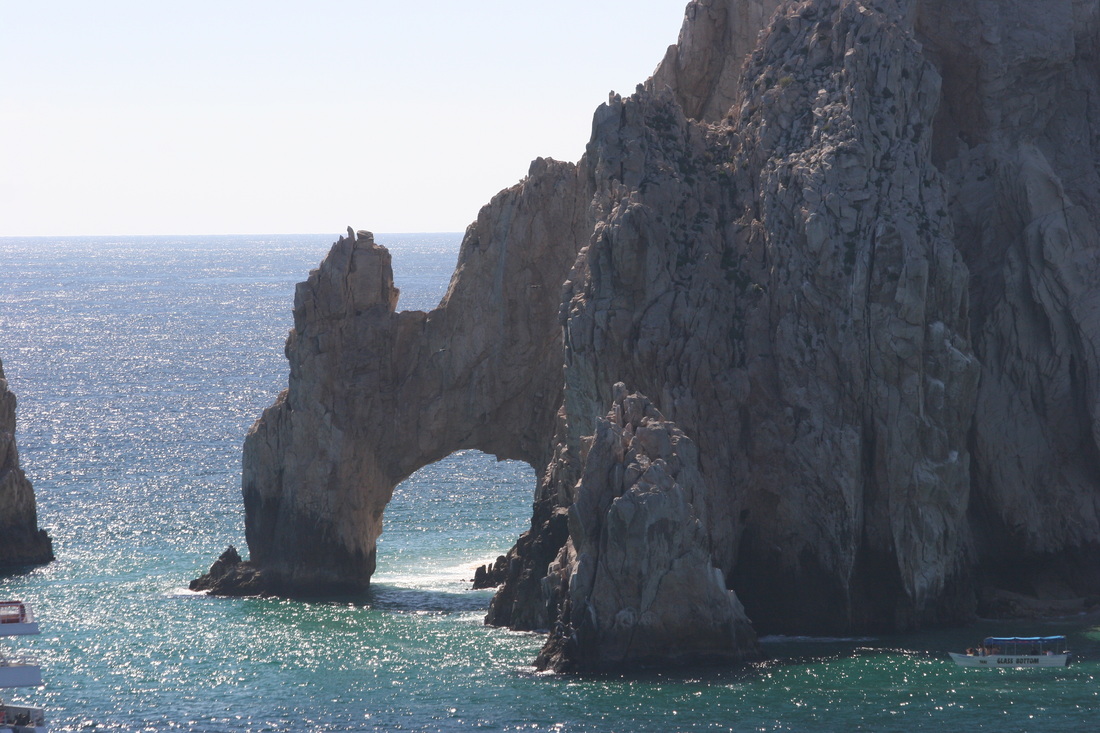 28 Apr

Lover's Beach in Cabo San Lucas

One of my favorite shows growing up was "The Love Boat" — and as such, a cruise stop that was frequently highlighted was Cabo San Lucas.   This area is where the Pacific Ocean and the Sea of Cortez meet.

I have made several visits to this locale and have always enjoyed my time there. The Arch by Lover's Beach is so unique and mesmerizing, and the people very friendly to tourists.

You can only get to this beach by water taxi from town.  Again, a fun experience!

There is also world-class fishing available for fishing enthusiasts.  See below for the mahi-mahi we caught one time–however, we rented a very small boat called a "penga."  Since we didn't go far offshore, it worked out fine!