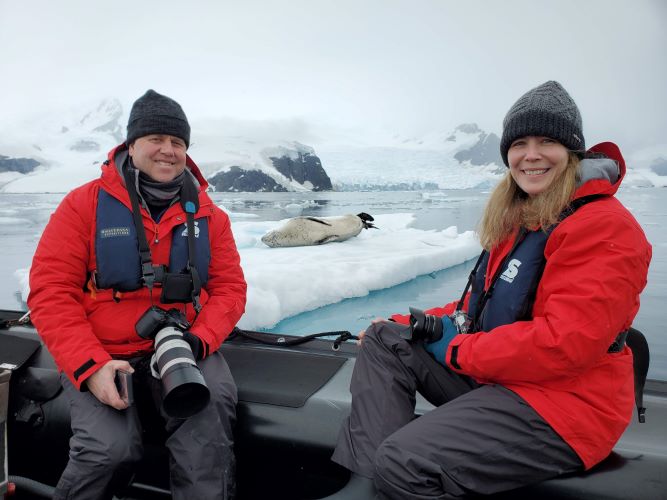 01 Jun

How to Create Your Travel Bucket List in 7 Steps

Dreaming of bucket list worthy destinations and experiences?

You are not alone! During these past few months, dreaming and planning for the future is a perfect way to incorporate travel into stay-at-home routines.

Long before I had the financial means or ability to take once-in-a-lifetime trips, I dreamed and dreamed about them.  I read books, watched documentaries, listened to adventure stories, and looked enviously at other people's photos.

The dreaming stage plays such an important part of the travel experience and I believe, enhances the vacation once it becomes reality.  But if you really want to make things happen, you need to make a concrete plan.  Just dreaming won't get you on a safari or to Antarctica!
Take these 7 Steps:
Write down all destinations that come to mind (huge brainstorming session)
Next, try to dig a bit deeper and consider these questions:
Where have you always wanted to go?
What intrigues you (history; flora and fauna; certain activities like culinary, wine or sports)
Are there any hobbies or passions you want to combine with a trip?
What or who inspires you?
Anything you have always wanted to try but thought it was too hard, too scary, or too expensive? Any place you really want to go before you die?
Then start researching the destinations on your list. One fun, quick way is to do a google image search and look at places visually. Your research may uncover some additional global spots you were not aware of before.  You can also do a hashtag search on Instagram — there will be tons of photos and videos to peruse!
Next prioritize your list to discover which trips are more important than the others. You can write these out in order OR you can develop a list by world region (making subcategories). One suggestion is to try to do the hardest, most challenging trips first.
These types of trips usually require investments of both time (with your schedule and number of days needed) and finances. A five-year timeline could easily be created and should be balanced against other life events (have realistic expectations of what can be accomplished with your budget and schedule).
Talk to others. There might be family or friends with similar travel dreams. Unforgettable Trips' also offers special group departures every year (typically planned more than one year in advance). Going with others enriches and enhances travel!
Start saving money and make concrete plans to make it happen! Call Unforgettable Trips–we would love to help you find the best way to go and enjoy your bucket-list trips!