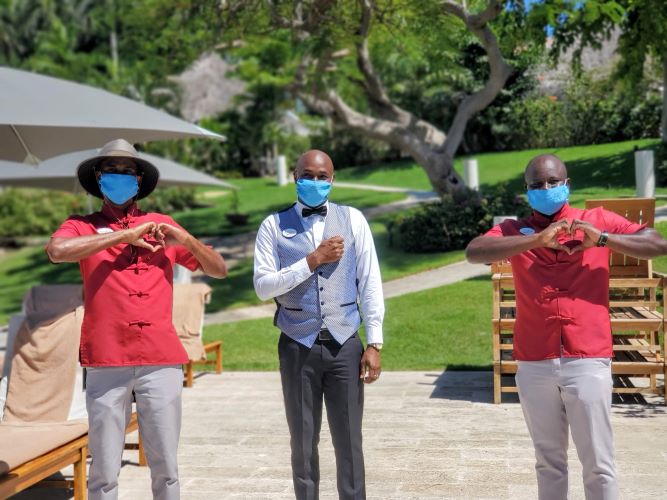 31 Oct

9 Reasons Why You Should Splurge on a Butler Room

"If you need something, get it yourself, or better yet, learn to live without!"

Confession…I have used this line more than once (taken from the movie, Secondhand Lions) over the years.  While I love doing things for my family, I do try to curb unreasonable requests, especially prior to dinnertime, bedtime, or when doing errands. Otherwise, it seems as if these demands multiply quickly.

Being trained to "get it yourself" carries over to traveling habits for many of us. And over the years, we have become so conditioned into doing more and more tasks ourselves (such as self-check in at airports, self-service coffee makers in hotel rooms, bring our own food on flights, etc). Somehow now we are used to having zero service!

While I am perfectly capable of doing many things myself, should I always continue status quo while on a vacation?
9 reasons to have butler service on vacation:
Be pampered
Focus completely on the vacation experience without any stress of details or planning
Help with unpacking/packing or garments being ironed
Have the help of someone else to find out answers to questions (about dining, about on-site activities, about scheduling logistics)
Enjoy a nicer room with better amenities
Have breakfast served in your room, balcony, patio or even in bed!
Get the best location on the beach for your chair – reserved and set up ahead of time (plus who doesn't want a cooler of cold water and favorite drinks at the ready!)
Get preferred seating at restaurants or even a private dinner set up someplace special
All special requests (big or small) are handled personally and remembered for your entire stay
Keep in mind that butlers have been professionally trained, typically at higher, more in-depth level, than most other room attendants or cleaning people. Since they provide guests a more personal, customized service directly, they have earned and deserve an extra gratuity. As always, I recommend being as generous as you possibly can.
It does not matter whether it is in a room at a hotel or all-inclusive resort, or it is a cabin on a cruise ship, having butler service on vacation can enhance the entire trip.
A few of my favorite butler moments:
A hot bubble bath surprise after a massage appointment at Sandals Barbados
Breakfast delivered and served at exactly the time I requested (not having to fill out forms for a door hanger or calling room service or waiting for an hour in the morning)
Cold Cocktails served on my cruise ship balcony on a hot afternoon in the Mediterranean (but also delivered with an array of delicious snacks that were hand selected by our butler on Silversea)
Fruit skewers brought to me while relaxing on a beach bed at Tortuga Bay in Dominican Republic
After a cold, rainy excursion in Germany, our butler brought us some hot tea when we came back to our suite on Uniworld's River Empress
Getting Pringles and ice cream delivered to our stateroom after getting the late-night munchies while onboard Scenic Diamond in Hungary
Selecting bar soap from a tray presented by our impeccably dressed butler at the Milestone Hotel in London
Drinking champagne on the beach after a swim at Sandals Grenada
Having a cell phone to call my butler (just in case, I need something…anytime day or night!)
But really, it is an overall feeling of being taken care of. Having someone look out for my interests for even just a few days is worth the extra investment!