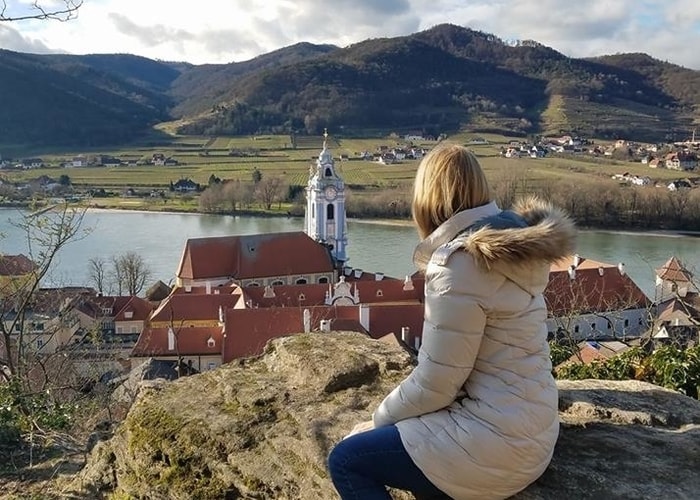 07 Feb

6 Ways River Cruises Might Surprise You

As more and more travelers add river cruising to their list of future trips, they still want to know more before they make concrete plans. If you are considering your first river cruise, it's especially helpful to talk with travel expert who has personally experienced this mode of travel.  It's just so different than ocean cruising.  It can be difficult to navigate the many river cruise line choices and varied geographic regions available and understand how the whole river cruising thing works.

Here are five ways that river cruises might surprise you:
Flexibility
One of the biggest strengths of river cruising is the daily and weekly schedule – you already have a list of amazing cities and sights to see, and it's all laid out for you.  Daily tours and activities have been planned and organized—you simply wake up, enjoy a nice breakfast, and go on one of your choosing.  You don't have to reserve something months or weeks in advance—you can do it once you arrive onboard.  OR alternatively you can just go off on your own. And you can even change your mind!  Your experience is organized, but flexible.
Affordability
River cruising is a typically a very inclusive type of travel experience.  Depending upon the river cruise line, it can literally include everything—accommodations, airport transfers, tours, gratuities, food and drinks! Seeing this as one cost can be a bit of adjustment for someone who is used to paying one price for a vacation and then adding a bunch of other items all at a separate cost at different times. River cruising is an excellent value when you realize how much is included. If cost is a concern, the biggest way to stretch your dollar is travel at the very end of shoulder seasons. If you can be willing to wear a coat or use an umbrella, there can be a significant difference in prices. Besides the weather detriment, you usually experience less crowds in popular touristy areas as well.  You can also pick a cheaper cabin or travel with a group so that you can enjoy discounted group rates.
Younger Travelers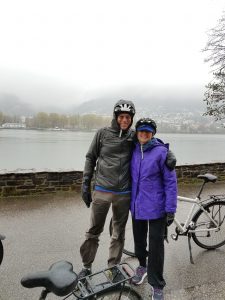 There could be younger people onboard than you might expect! While oftentimes river cruising is associated with more mature travelers, recent trends suggest that this is changing. Newlyweds like the inclusive nature of river cruises with the benefit of a more exotic destination than a typical beach resort. River cruise lines are adding more active tour options such as biking, hiking and kayaking. Grandparents want to include grandchildren, and families want to experience river cruising together. Uniworld has created a brand-new river cruising concept for millennials; in fact, if you are over 45 years old, you cannot sail on U by Uniworld! They completely renovated several ships and developed new itineraries for these sailings! And Adventures by Disney continues to increase its number of sailings and rivers they offer due to strong demand by young families.
No Seasickness
For travelers who are concerned about ocean cruising and getting seasick, this is great news!  There is virtually no possibility of getting seasick on a river cruise ship—rivers don't have the tidal movements or ocean waves to contend with.
Local Cuisine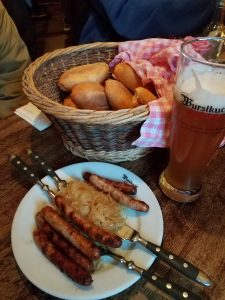 River cruise ships vary their menus and wines based upon the region they are sailing. If you sail on the Rhone River in southern France, you will be served different food than if you sail on the Danube River. And wine lists feature local wines so again, you will be drinking different types of wine depending upon where you travel!  Another favorite activity of many river cruisers is to eat off the ship for snacks or lunch while out and about in different cities. Another great way to enjoy local fare! One of my favorite snack stops is Regensburg, Germany at the historic sausage kitchen in town!
Impeccable, Personal Service
Due to smaller number of passengers, river cruise ships regardless of cruise line provide concierge-level service as compared to most ocean cruise ships. The staff really try to learn your name and anticipate your needs.  It feels very personable and hospitable—and makes the whole river cruising experience extremely enjoyable!