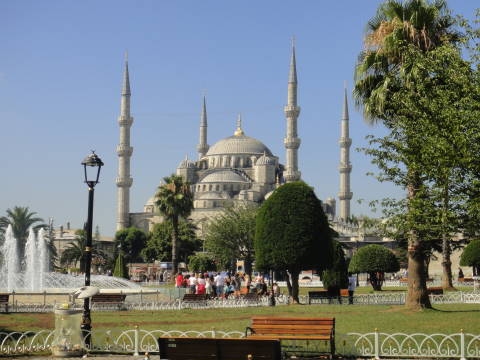 10 Apr

Istanbul: Exotic and Intriguing Port City

Istanbul, Turkey has long been on my list of great cities of the world to visit.  It did not disappoint me!

First of all, it is a spectacular port city–sailing in on a cruise ship is breathtaking.  See below for my video of a portion of our early morning voyage.

The incredible breadth and depth of history in this ancient, but also modern, city is fascinating.  I also loved the architecture, food and people! We had a fantastic tour guide, Unal, who enthusiastically showed us The Blue Mosque, Haghia Sophia, Grand Bazaar, and even arranged a special lunch at the Topkapi Palace overlooking the Bosphorus Sound. And what trip to Turkey isn't complete without a rug purchase?

I've included a slideshow of the highlights!