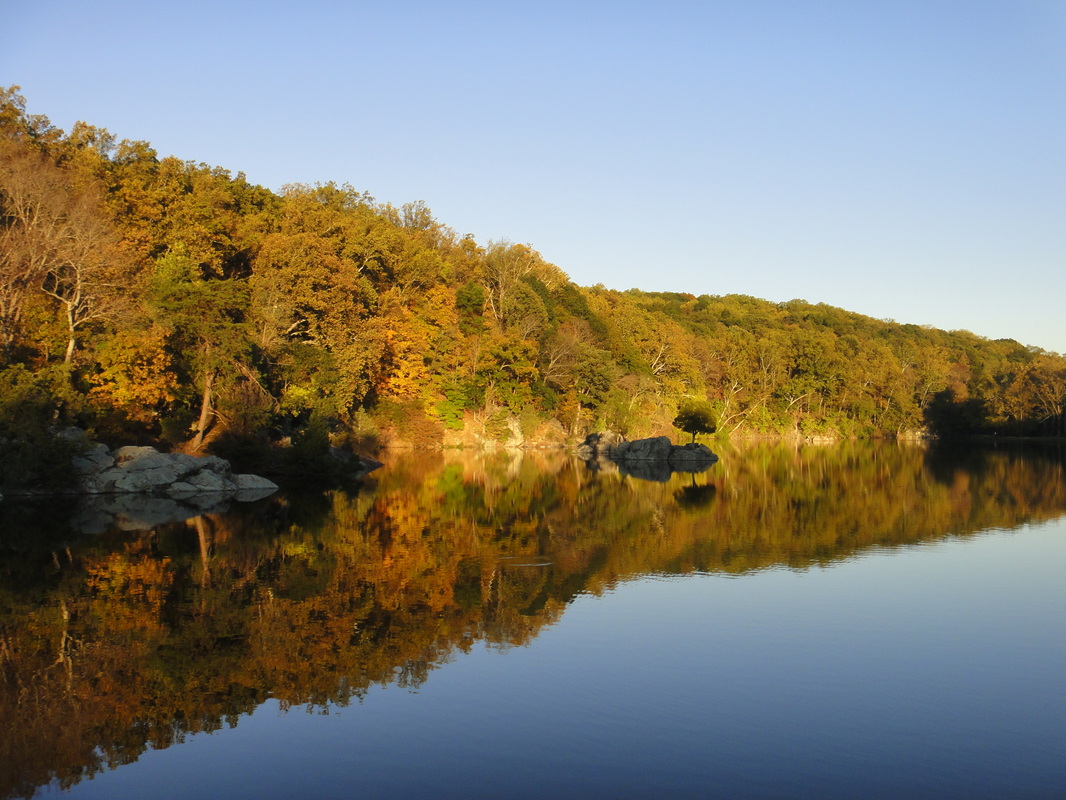 12 Oct

Hiking the Billy Goat Trail along the Potomac

My husband Steve and I hiked the along tow path of the C & O Canal National Historic Park on literally one of the most spectacular fall afternoons.  The golds, browns and greens of the trees were perfectly placed against the backdrop of a cloudless blue sky. Even the water in the canal lay reverently still as the last bits of summer warmth ebbed away.

The Chesapeake & Ohio Canal was constructed  between 1828-1850 and stretches 184.5 miles from Georgetown in DC area, to Cumberland, Maryland.  Difficulties in construction and high costs of labor and materials meant the original plans to extend it to the Ohio River were abandoned.

Today, it is a popular park with hikers and bikers. You can even experience an authentic canal boat ride at certain times of the year–mules pull the boats through the locks.

A favorite hiking spot is the Billy Goat Trail and its three segments–A, B and C.  You have to scramble over boulders and either climb up or down a 40 foot cliff face.  Surprisingly, it was easier than I first thought!

The views of the Potomac River are worth every step along this trail!