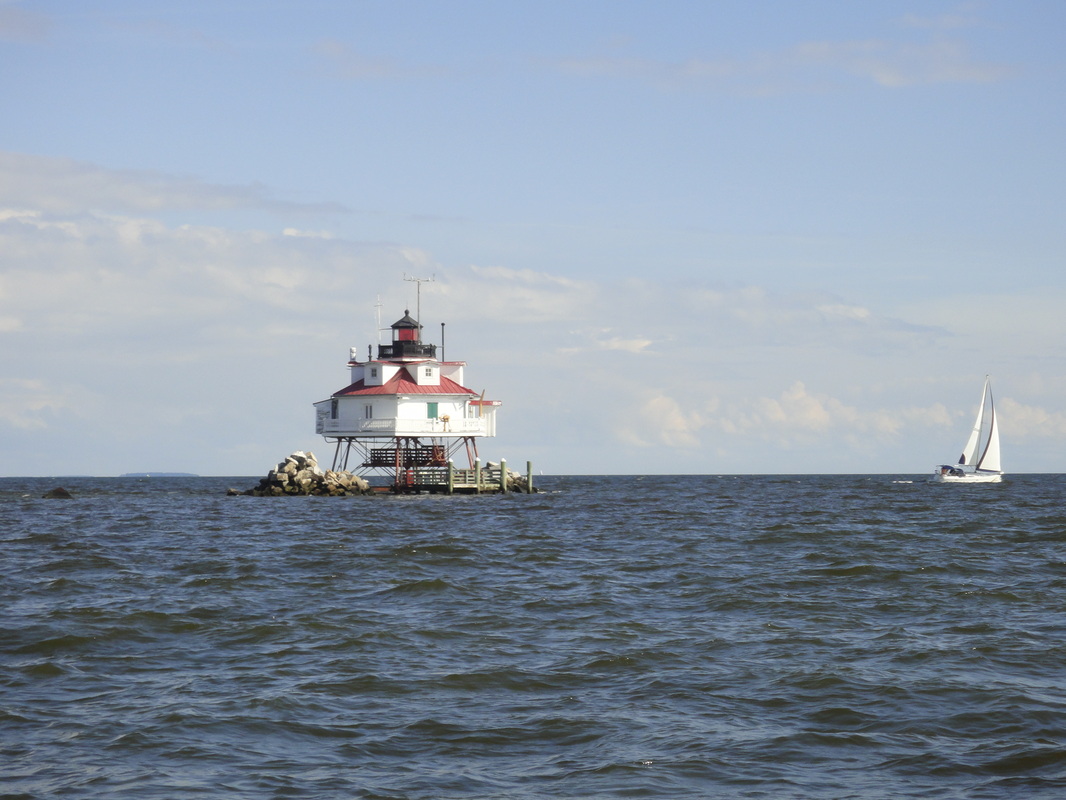 01 Jul

Cruising the Chesapeake Bay!

While I love to cruise around the world, one of my favorite activities is taking our own little boat out on the water–we've enjoyed the Long Island Sound, the Florida Keys, and, of course, the Chesapeake Bay.

Here is a picture of the Thomas Point Shoal Lighthouse, which was built in 1875 and is now a National Historical Landmark. I just discovered they offer tours to see the inside of the lighthouse! Visit www.thomaspointlighthouse.org for more info.

And we never leave the fishing rods at home!!  Here is my husband Steve trying to catch fish below the Bay Bridge…it was a beautiful afternoon for boating, but no luck in the fish category!