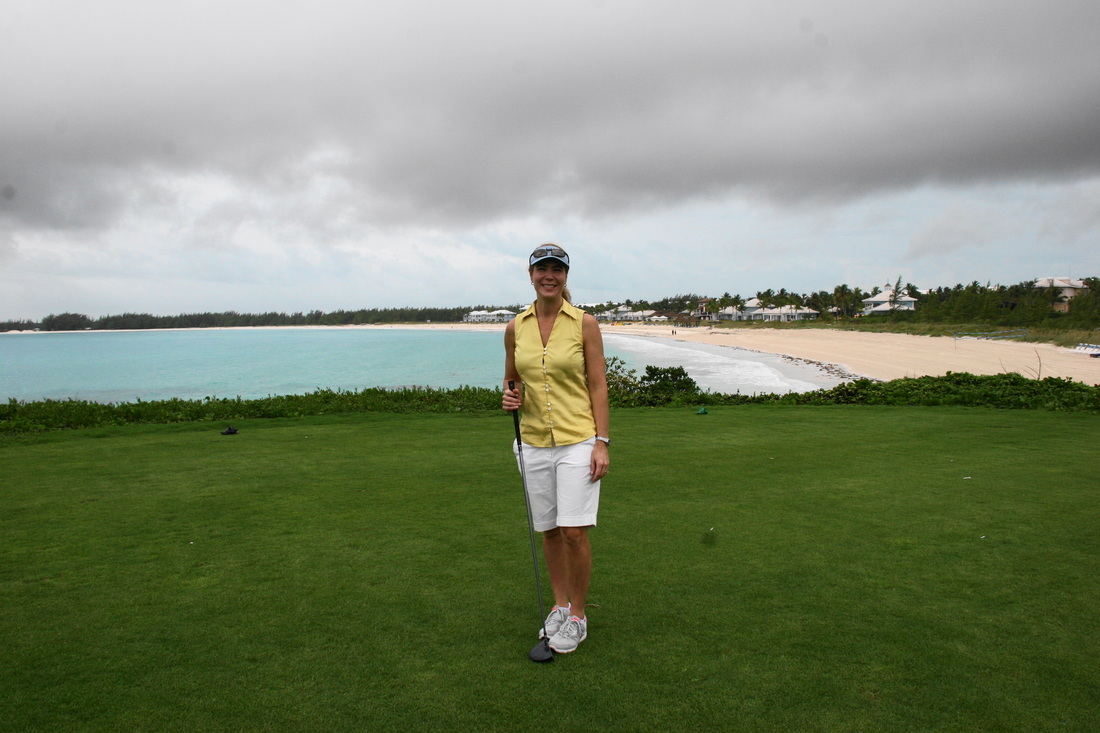 06 Jun

Trying My Hand at Golf!

I actually almost made PAR on this hole near the ocean!

Last week, I took a quick trip to the Bahamas on a travel agent trip to visit two Sandals properties, one in Exuma and one in Nassau.  Despite 3 out of 4 days of torrential rainstorms, we did manage a round of golf in the Sandals Emerald Reef Golf Club in Great Exuma.  Its beauty was still evident as we golfed in the rain!

This Greg Norman-designed championship course has been named one of the best golf courses in the Caribbean by Travel & Leisure. The front nine holes wind through a mix of seaside dunes and scenic mangroves while the back nine play along the rocky peninsula of Emerald Bay.