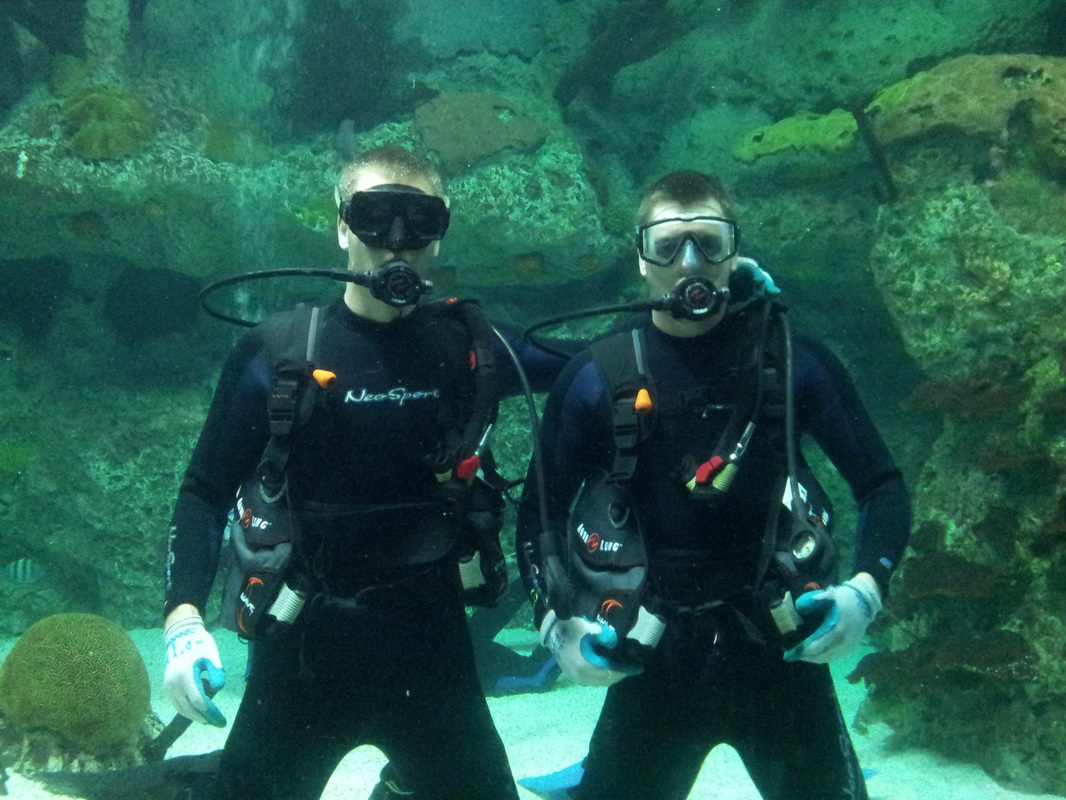 23 May

Diving In!

Who knew you could dive in the National Aquarium in Baltimore?? I just recently discovered this special diving program through a dive shop, Atlantic Edge Dive Center in Gaithersburg, Maryland.

My entire family is SCUBA certified, including both of my sons. We thought this would be a fun "vacation-oriented" activity to enjoy one weekend.

The boys had to take a class and learn specific requirements of diving in an aquarium environment before getting into the 335,000 saltwater tank called the Atlantic Coral Reef.  There are more than 500 fish swimming around the tank which boasts, of course, great visibility!  They also got to interact with visitors through the glass, taking their pictures like they were celebrities!

A highly recommended experience!